"We don't control the algorithm" is probably the most common phrase among Facebook marketers. Between CTR's, CVR's and CPM's, there's only one undeniable constant in Facebook advertising: engagement is the highest currency.
And since Facebook is cracking down on what they call "engagement bait", Facebook marketers have to keep coming up with new and clever ways to rake in the likes, comments and shares.
Gamification Bot
Have you ever stopped everything you're doing because you wanted to know which cheese you should eat based on which Disney princess you are? Don't lie. Of course you have.
Through gamification, we can turn this from a gimmick into a really interesting marketing tool. There is nothing more engaging than a quiz. Cat videos are amazing and probably the single greatest gift to the internet, but they don't require any action.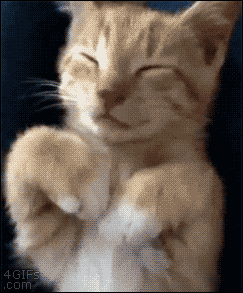 Let's say you run an ecommerce store and you want to promote a selection of products. What does your supply depend on? Demand. But what if there is no demand for your product? Create one.
So, your hypothetical store sells Pokémon merch. No one needs a Pikachu waffle maker… Until they're given a reason to.
"What Pokémon household item do you need in your life?", "What does your favourite Pokémon say about your breakfast choices?" – these are just a few things that create a highly engaging quiz.
From this point, we could set up a messenger bot through a platform like Manychat. Ask a bunch of random questions such as favourite colour, favourite breakfast food, etc – the more engaging the better. At the end of the quiz, present the quizzer with a call to action to visit the product page and BOOM. Somewhere out there, someone is waiting for their Pikachu waffle maker to ship.
PPE's with Gamification
Bots can be a bit intimidating, which is why there is a much simpler way to get lots of social proof. And M&M's executed it to perfection.
Remember Where Is Waldo? People spent hours upon hours looking for a guy in a striped shirt and a beanie. For what? Nothing. There is no incentive. What do you get when you find Waldo? Nothing but the sweet, sweet satisfaction of having found Waldo.
So M&M's took that concept and ran with it. They created a simple gamification post that generated 26,000 likes, 6200 shares and 11,000 comments.
Tip: Want to amp this up? Tie a simple incentive to it like a freebie or an offer and the sky is the limit. Run it as a PPE and that's the secret sauce.
Landing Page Quiz
This particular way of using gamification is especially interesting if you're trying to build your email list.
If you've dabbled in the world of landing pages, there's probably one huge takeaway you're familiar with: people don't give their information away for nothing. Which is why we have incentives, or what we call tripwires or lead magnets.
If you give something away for free, there's a good chance people will give you their email address. Sometimes twice, because they want more chances to win the thing and don't pretend like you haven't done it.
When you gamify, your quiz is your lead magnet. Instead of going for a freebie, people will give you their information to access the next page – the one that will hold the answer to what cheese, Disney princess or travel destination is the closest to their personality.
Now, go and GAMIFY EVERYTHING!